Art for kids and adults
Learn. Create. Celebrate.
Paint & Bubbles Studio serves Magnolia and The Woodlands, TX area by
providing a fresh, fun environment to explore and create with art. Our focus
is on giving our students the freedom to use their imaginations while
introducing them to all of the many forms of art. We believe that investing in
time to be creative nourishes our minds and our hearts. We hope you'll join
us soon for one of our classes, camps, or craft nights!
We are excited to offer several classes for your young artist! We offer three 5-week sessions during the Spring and Fall school semesters. Please see registration details below. If you have any questions regarding a class, please call us at (346) 703-2141.
Kids acrylic painting (Ages 8 and Up)
Beginner & Intermediate Sewing (ages 8 and up)
Drawing 1: Fundamentals & Drawing 2: taking shape (ages 8 and up)
homeschool art (ages 5 and up)
always creative
Adult Classes
Paint & Bubbles Studio hosts morning Adult Workshops and evening Craft Nights . There will be new projects and classes each month and all of the supplies are included in your registration. These classes will be fun and never too challenging, so bring your friends, snacks, and refreshments and join us!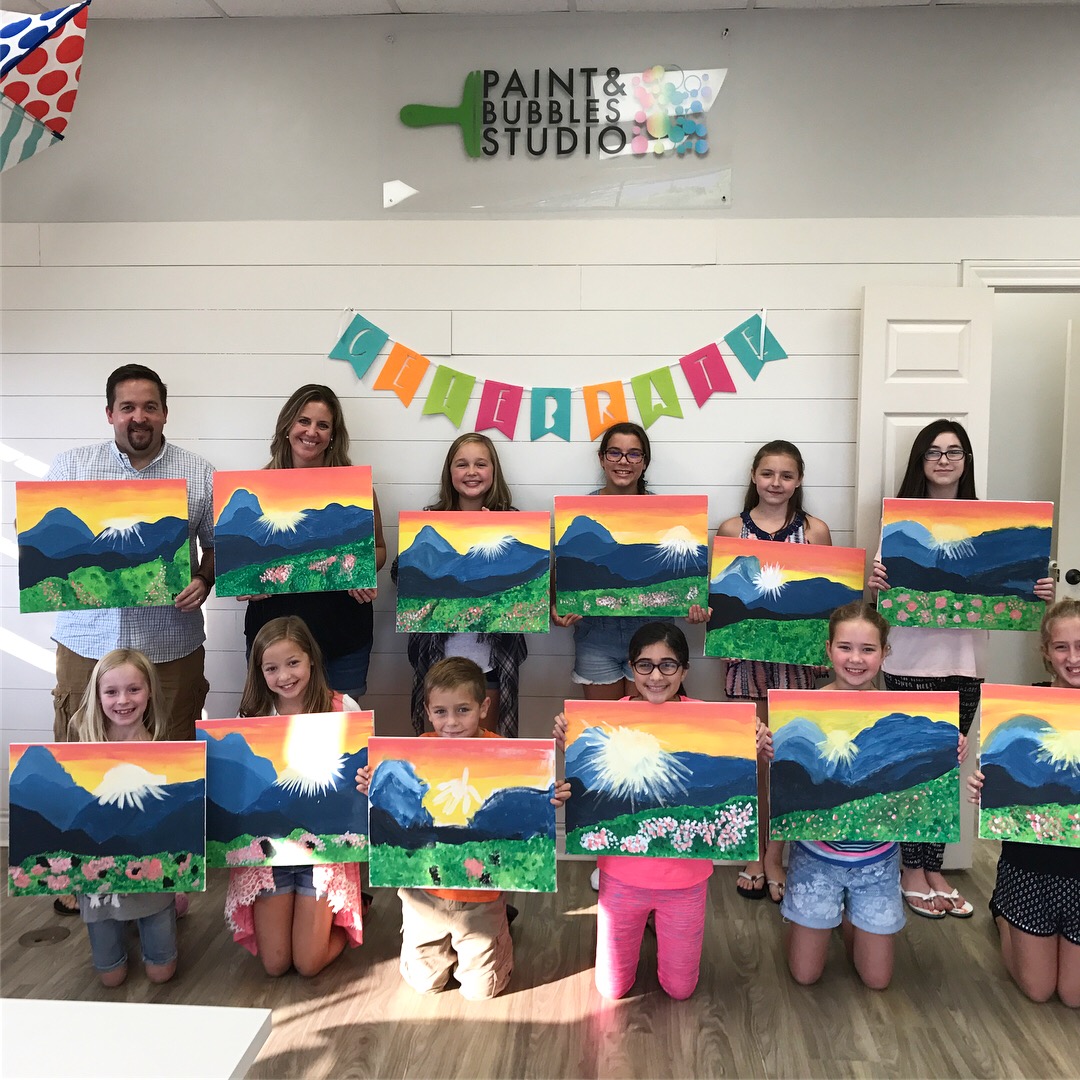 Let us help you plan the perfect party for your child! Our parties are two hours long, allowing plenty of time for making a masterpiece and having your cake, too! We'll help you choose an art project for your guests to create and provide all of the supplies and instruction to make it a success.
... & Events
Looking for a creative way to host a special event for your group? Let us know how we can help! We've hosted company parties, church groups, Girl Scout Troops, and Mom's groups. Fill out the form below and we'll be in touch!